Seller's Home Selling Tips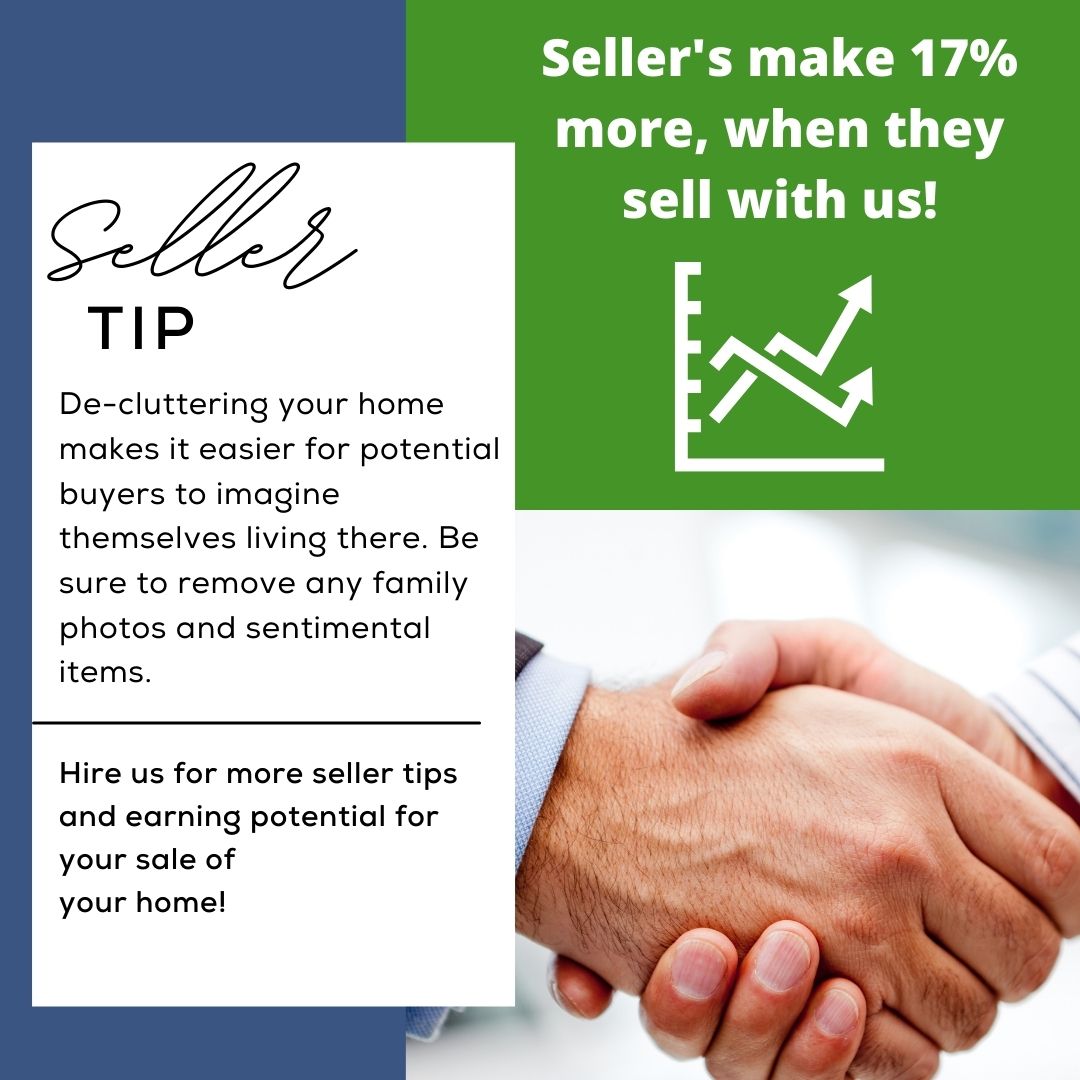 Showing Your Home
Here are several suggestions when showing your home.
1. Turn on all the lights
2. Place a nice fragrance in the home, something not overpowering
3. Make sure home is clean and ready to be seen.
4. Put all pet items away, and take the pets.
Although showing the home can be inconvienant at times, we handle it such a way you will hardly notice, not to mention the quick sale and higher price we can provide!
If your not selling yet with us, why wait?
Ask about our Seller's Saving Program, and call the office today (208) 406-6064